Ascend Opens New Flagship Facility in Sunnyvale Designed by DES
11/01/2022
|
1 min. read
|
In the Media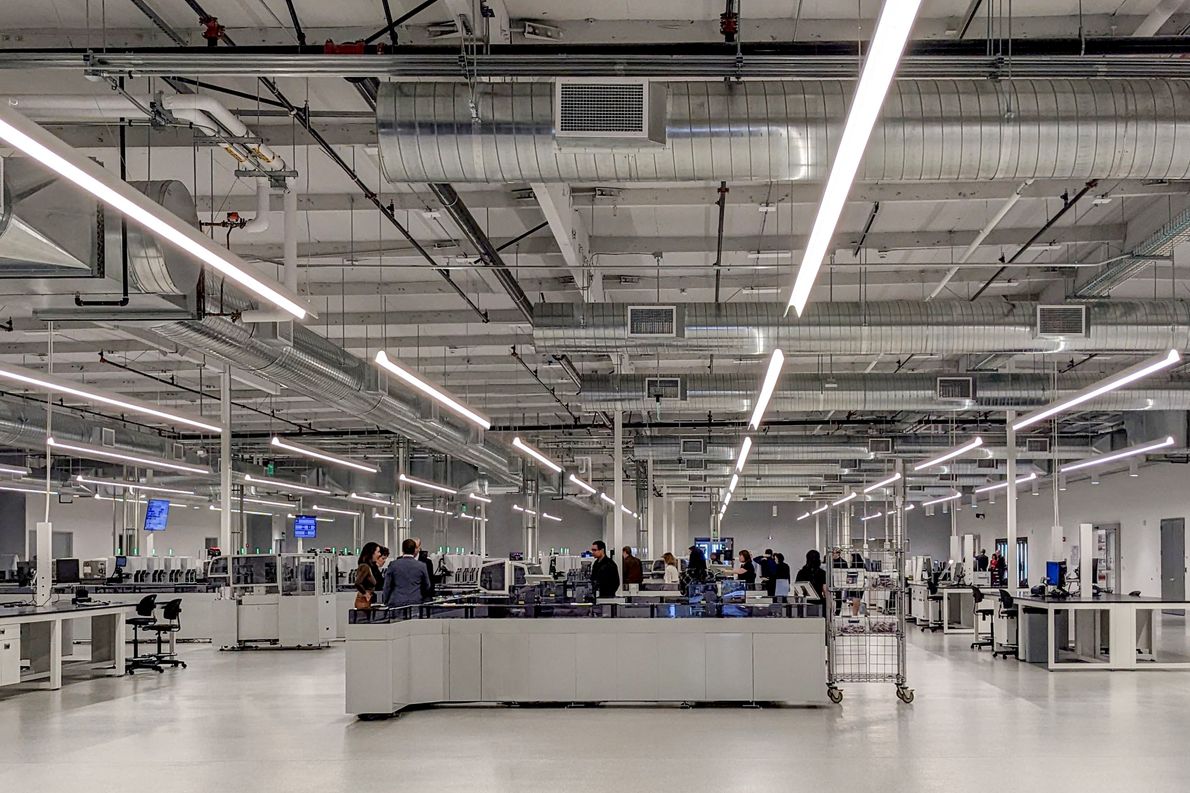 The San Francisco Business Times recently published an article highlighting, "Why the nation's largest independent dialysis lab is hiring, expanding in Sunnyvale."
DES recently completed the design of a new flagship facility for Ascend, a leading provider of laboratory attesting and services to healthcare clinics. Their new headquarters spans across 100,000 square feet and showcases the latest technologies. 
"We strive to be the most responsive, innovative organization for our clients," said Paul Beyer, Ascend CEO in a press release. "For our new laboratory, we invested in the best possible technologies, including advanced robotics and automation, making our core business more efficient while providing us new tools to broaden our testing into new markets." 
The new facility gives them the capacity to run 1.5 million dialysis tests a day. In addition, the laboratory is designed to serve as a showcase and innovation center for Ascend, and their equipment partners, Siemens Healthineers and Sysmex America.
Read more from the San Francisco Business Times:
Why the nation's largest independent dialysis lab is hiring, expanding in Sunnyvale