DES Kirsten Fordyce-Wheeler on the Postpandemic Workplace
04/19/2023
|
6 min. read
|
Insights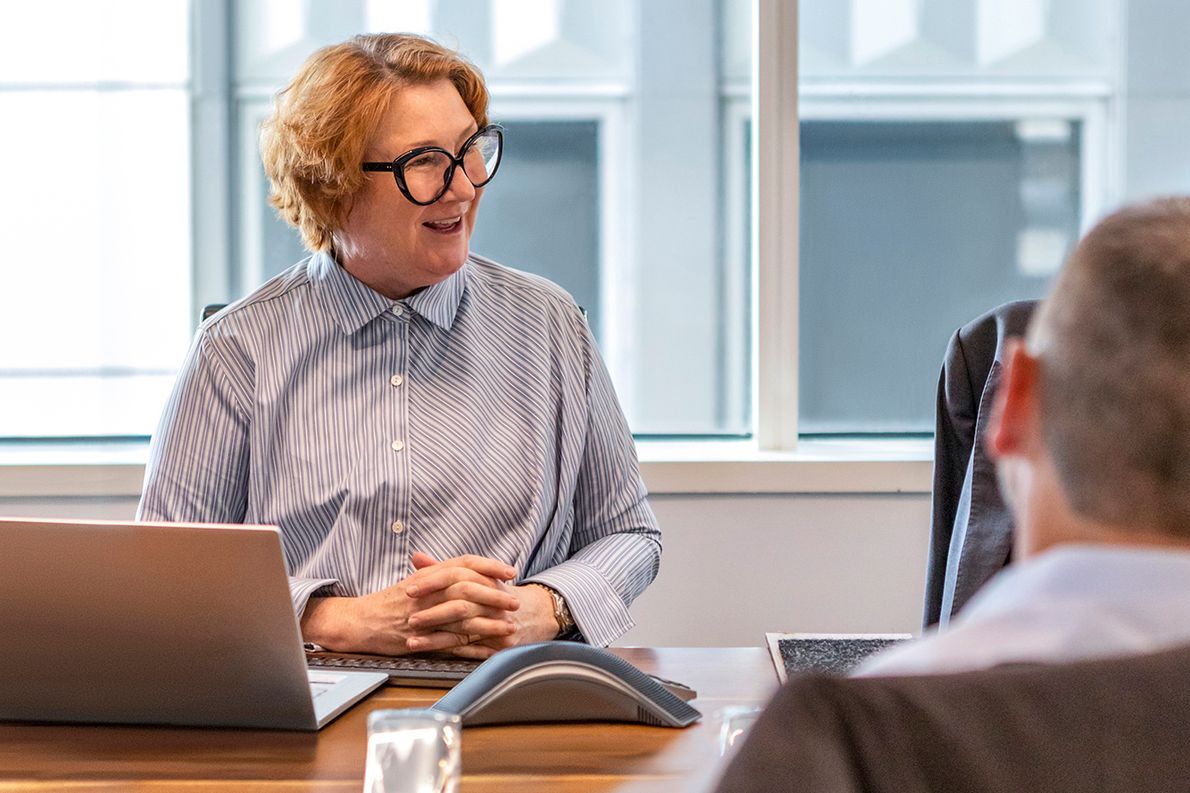 Kirsten Fordyce-Wheeler is creative director for DES' Interior Design practice, known for forging state-of-the-art workplaces for real estate developers, brokers, tenants and companies including some of the Bay Area's most innovative and fast-growing firms, from tech to life sciences.
We asked Kirsten to give a perspective on the emerging "new normal" as companies investigate a return to the office and what it means for workplace design. 
Q:  First, tell us a little bit about you background as an interior designer.   
I think of myself more as an interior architect than an interior designer—it's about creating spatial experience. I've been attuned to the idea of space since a formative experience I had as a kid when I traveled to Japan. I grew up in Australia, which is a huge place–big beaches, big landscape—and Japan was so different. I remember going into a store where there were only six pieces of clothing. It was small, but it felt so spacious, time slowed down and you were forced to study the garments. Around that time, I bought a Sony Walkman—it was before anyone had them—and I noticed that it, too, created experiential space. These sensory experiences spurred the interest that ultimately led to my career in designing spaces. I've lived in a lot of places—Australia, Singapore, the US, Qatar —and have worked on huge range of project types with and alongside many kinds of firms. I've maintained my Australian "how hard can it be" kind of attitude. If you get the right people in the room, you can do anything. Anything is possible. 
Q: That "anything is possible" attitude must have been helpful over the past couple of years! What would you say the pandemic has taught us about the workplace?   
The pandemic has humbled us— we realize how vulnerable we all are.  And after a couple of years working from home with the support of technology, workers' priorities have changed.  We know the technology works.  And we know people have adjusted to working from home.  We've also learned that people value community.  The big takeaway is that hybrid work is here to stay.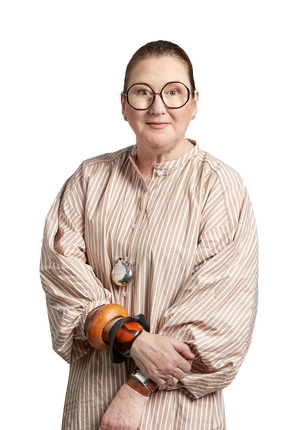 Provide people with a beautiful space that is nicer than their home—make a destination, not just an office… Think of it like hospitality."
Kirsten Fordyce-Wheeler CID, NCIDQ, IIDA
Q: What advice would you offer to companies wanting to get employees to return to the office? 
In enticing people back to the workplace, don't think with a spreadsheet. Think about what people need and want.  You need to provide for the varied needs of employees but it's also *how* you do it.   
Provide people with a beautiful space that is nicer than their home. Make a destination, not just an office.  Make it so I want to be at the office, and I'm not just returning to a cube.   
Think about workspace the way you think about hospitality. Provide a variety of spaces available, so that as an employee I can find and book when I need.   
I'm not suggesting a carnival of distractions, either.  I went through an exercise this week benchmarking amenities in different life sciences campuses.  Some developers think that tenants want spaces like a band room, space invader machines, four different kinds of kitchens. It was like walking through a film set, thematical and short-lived. Haven't we been there before? 
I think people want healthy places, with good options for space, light and amenities. People want places to gather that are reflective of their values.  People care about sustainability, so maybe consider curated local materiality, longevity and patina, embedded building systems that work with our amazing microclimates. Spaces that can provide double or triple duties; imagine a café, conference/collaboration center, with indoor outdoor dining overlooking raised seasonal garden beds which are tended and beautiful. "Shiny and cool" are done.  Adopt more sustainable ways and be part of a living community.  That's the future.     
Q: How would you approach building owners who already have space? Developers?  
Story telling is a way to explain it.  When you buy a house, don't immediately renovate it.  Live in it.  See how the light moves through it during the day. Feel the spaces that are most used, underused.  Renovate thoughtfully.  Understand your space. Understand your people.  Then understand the product and how to deliver it.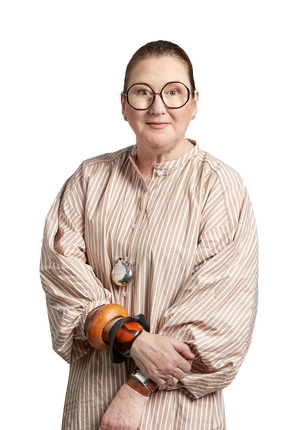 Work is about the whole experience: it's not just about the space, it's about the community. People need to *want* to come back."
Kirsten Fordyce-Wheeler CID, NCIDQ, IIDA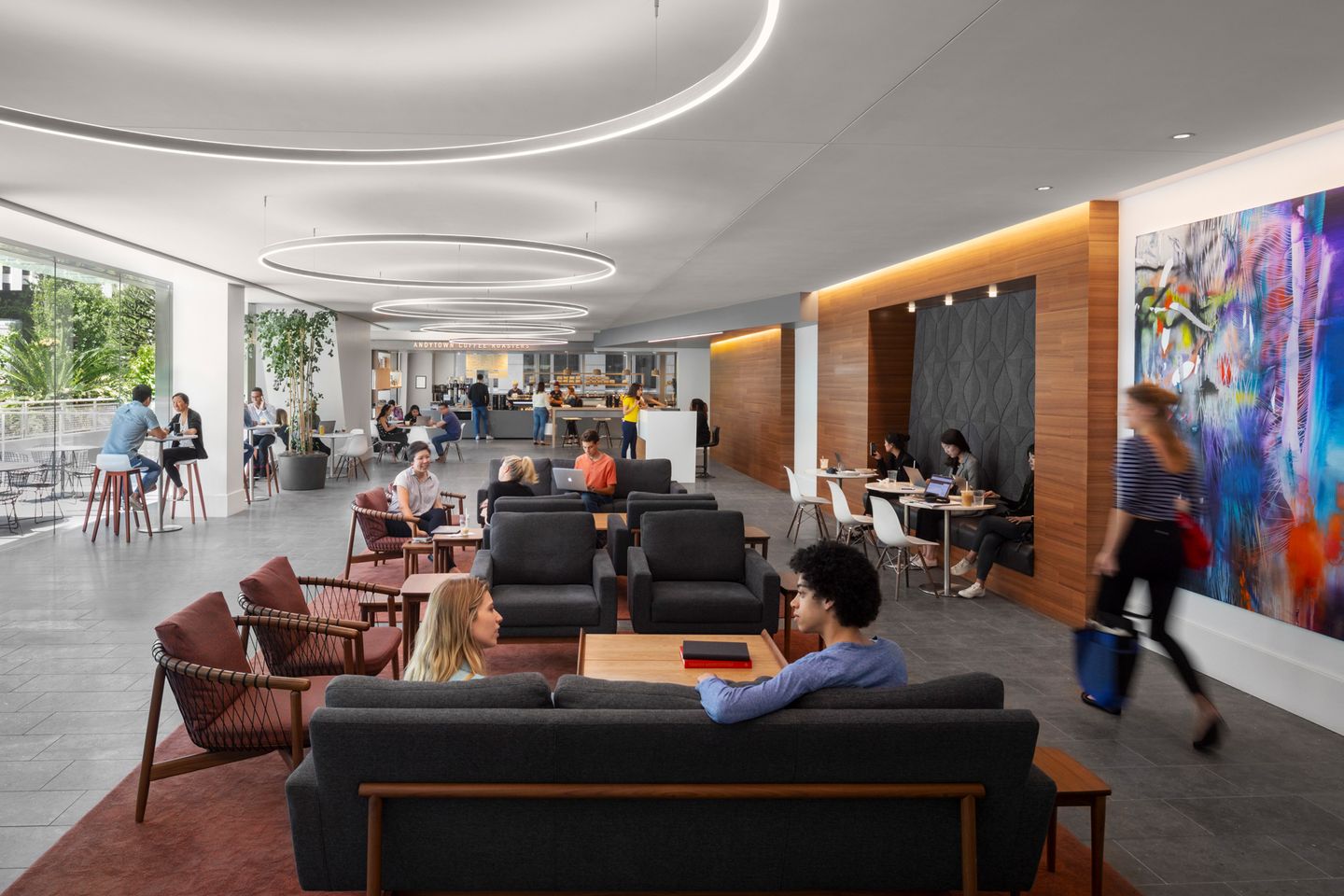 Q: If companies could do just one thing to get employees back to work, what would it be?  
Work is about the whole experience:  it's not just about the space, it's about the community. People need to *want* to come back, so do what you can to make it fun. Foster a sense of community to remind people how good it is to be together.  We just took our design team on a field trip – a showroom walking tour – where we could see and experience different collections that we can offer to clients as they rethink their space for hybrid work.  Not only was the field trip great way of seeing what's out there and mentoring our designers, we were able see and touch things.  It makes all the difference.   
You need a beautiful and flexible working space, but you also want to cultivate a strong communal culture.  The most important thing is to making employees *want* to be there.