Layering in Landscape
05/04/2023
|
4 min. read
|
Insights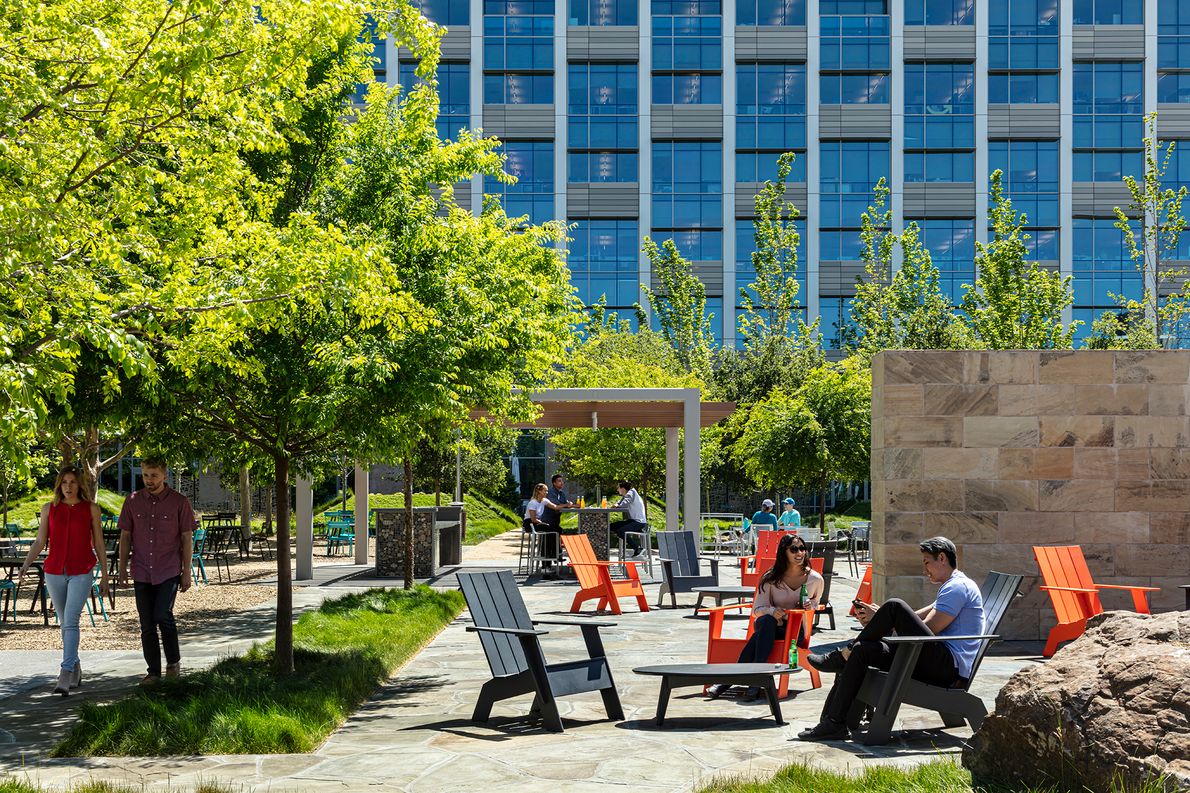 When it comes to design, context is always an important consideration, regardless of a project's scale.  Whether working on a campus, a building, tenant improvements or common amenity space within a building, or even a discrete room, the broader setting offers cues and a contextual frame for designers.   
Listening to Chris Mateo, DES's Director of Landscape Architecture, it's clear that the outdoors plays an important role in the firm's designs.  
"Clients are increasingly interested in the outdoor experience.  We've been able to integrate a landscape point of view into all of DES's work, and not just the larger projects," says Mateo, whose twelve-year tenure at the firm has grown from a junior role on projects to overseeing the department and its design direction.   
As a member of the broader DES design team, Mateo looks to two key questions:  What is the level of amenitizied space desired for the project?  And what is the 'nature' of that space?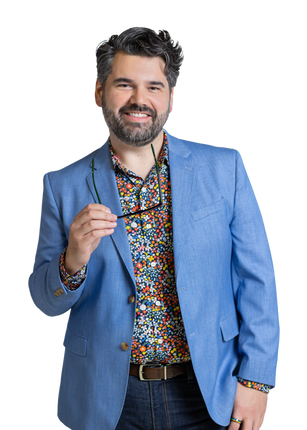 Some clients want flexibility. Some clients want 'cool' on day one. Some clients want it modular. And some don't know what they want. So we start the conversation on the ground."
Chris Mateo RLA, Sites AP
"While there is no single 'right' answer when it comes to design," he asserts, one thing is non-negotiable about landscape: "Planting needs to sing. It needs to be climate appropriate, native species if possible. Sometimes all you may have is a small planting area.  Maybe there's only three or four plant species in a small bed. But it needs to sing. Every time."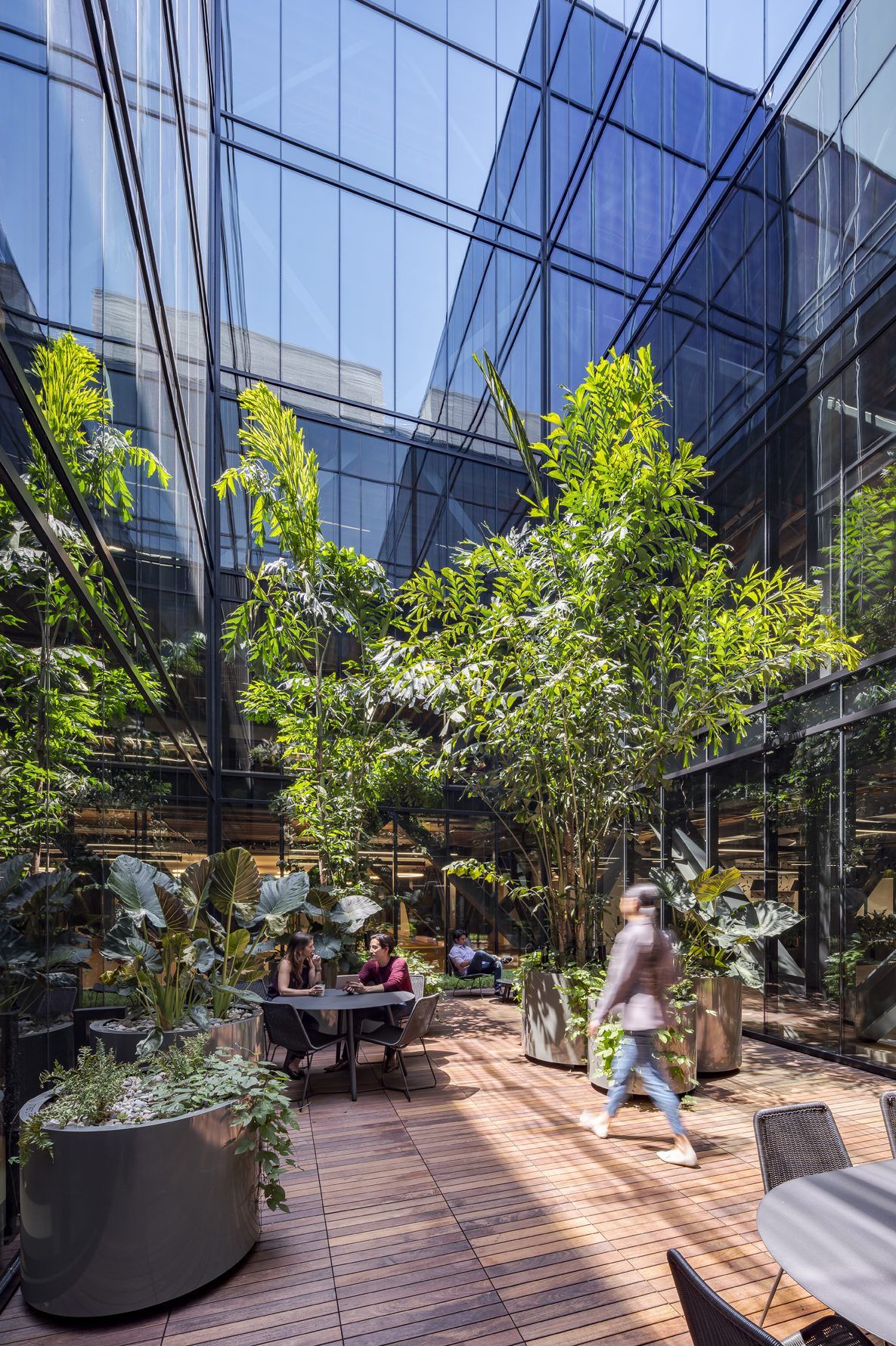 How do you know when it sings? 
"Landscape needs to 'do' something," he explains. "Sometimes it's about blending a building with the surroundings—in which case, you plant more of what is already there on site.  Sometimes its about making the building stand out, so maybe the planting is more 'layered.' You might introduce more colors or textures—like bands of succulents, corridors of pollinator plants, or drifts of ornamental grasses that dance in the wind. The point is that not everything should look the same." 
Mateo suggests that, in his experience, the most successful projects tend to emerge from a strong design concept – where the geometry and materials are right — rather than from formal programming.  His strategy is to aim for larger "chunks" of outdoor space– such as a strong central open space or a necklace of green spaces.   
Recycling or relocating trees on site is also something we try to do. In this project, Moffett Towers II, we relocated 220 trees on site, and only lost one.
"Landscape can be a play on the idea of sameness and difference. Whether paving or planting, the landscape offers both experiential 'glue' as well distinctive elements—like gathering spaces or gardens."  
"As in-house landscape architects at DES, we probably get pulled in earlier to building design projects.  We are part of the conversation when a project starts, which gives us the opportunity to understand how the architectural team is responding to a client's objectives. We can also be the watchdogs for the site's open spaces from the outset of a project."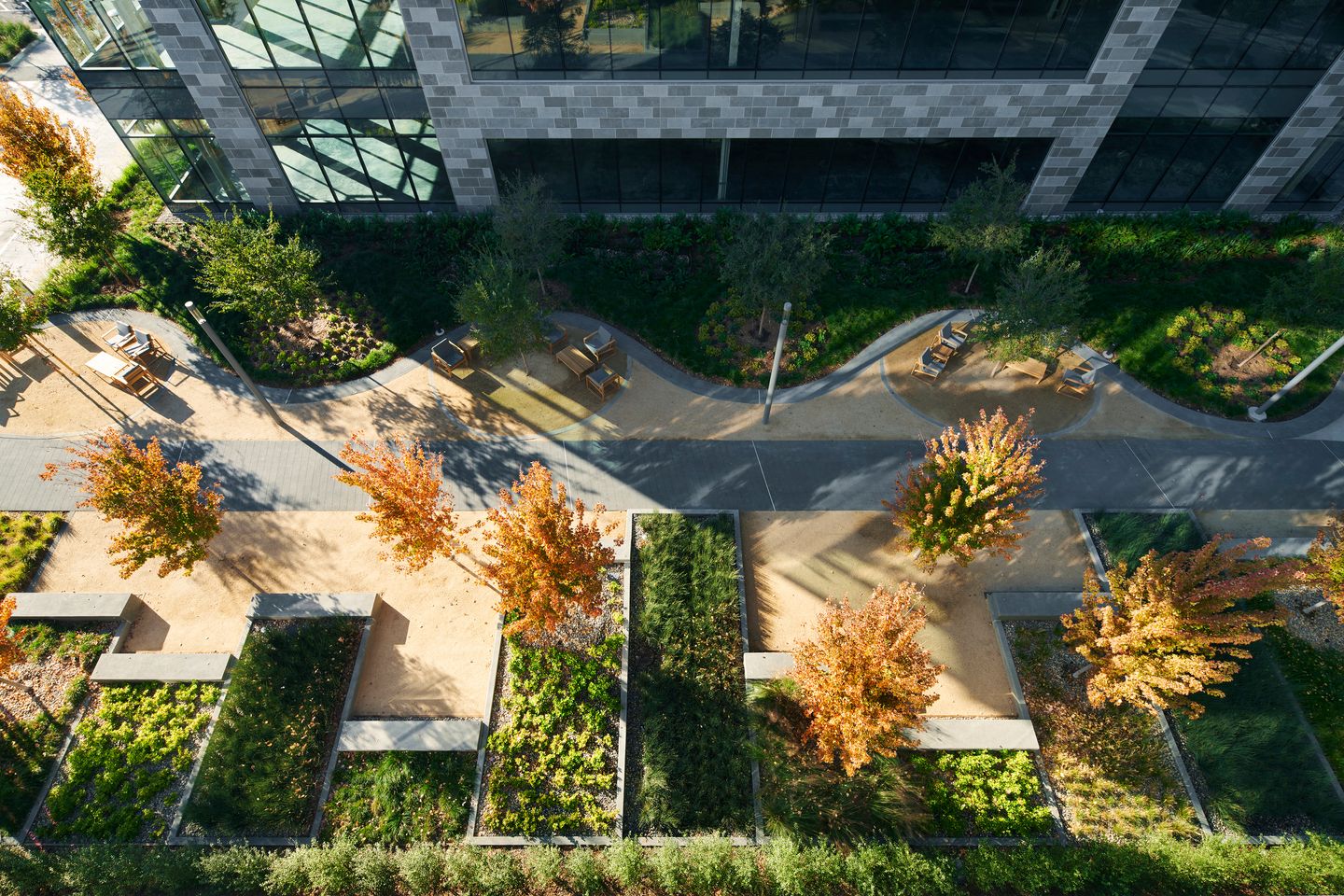 "Designing with nature enables you to introduce movement and multi-sensory elements," says Mateo. "Seasonality allows for changes in color, texture and even fragrance. It encourages people to spend some time outside."   
As clients get more sophisticated, landscape amenity is part of their pitch to tenants.  So, when it comes to the end of the project, and value engineering is often exercised to close budget gaps, clients are more inclined to respect the landscape scope and not compromise it.  Curb appeal is a real thing.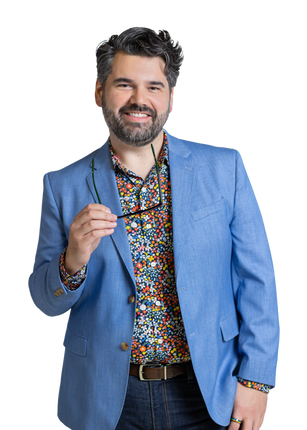 Landscape is living and always changing. It's not only an amenity, it's an integral part of what makes a campus or a building distinctive and desirable."
Chris Mateo RLA, Sites AP
Chris Mateo is an Senior Associate and Director of Landscape Architecture at DES.  He is proud to be the first in his family to have earned a four-year degree, something he attributes in part to the insight of a high school career counselor who steered him towards environmental design.  After graduating with a City Planning degree from Cal Poly San Luis Obispo and working in the field for a few years, Chris went on to earn a Master of Landscape Architecture from Cornell.  He has since grown his career at DES, where he appreciates working in an interdisciplinary environment and a culture of agency.