DES Presents New Approaches to Mass Timber Life Science Buildings
Written by 
Kenny Hung AIA, LEED AP BD+C, WELL AP, Fitwel Amb
04/25/2023
|
2 min. read
|
Insights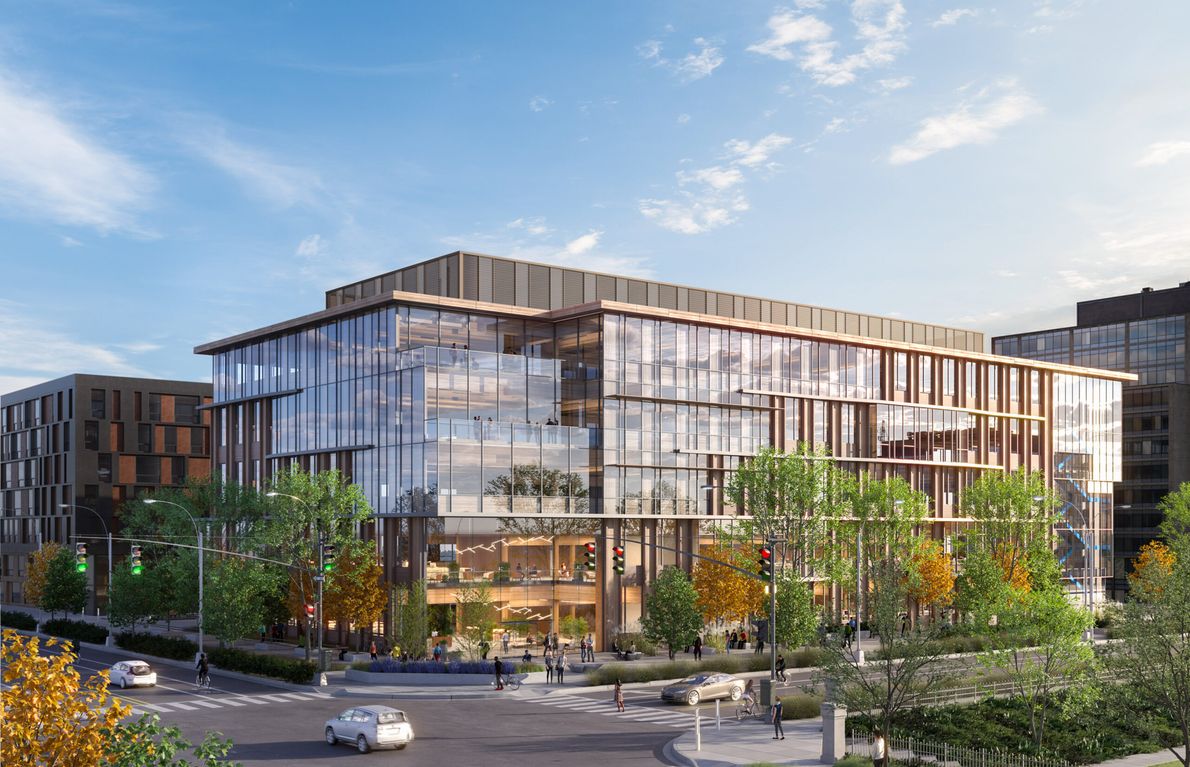 DES has published a year-long study detailing new approaches to using mass timber in life science buildings. Supported by a grant from One Workplace, our research shows how embodied carbon in life science buildings can be reduced through mass timber. We not only reimagined the mass timber structural system, but also applied our structural concept to the design of a complete mass timber prototypical life science building.
Life science buildings have become an essential architectural typology in the post-pandemic world as scientists work collaboratively to invent life-saving medicines and technologies. Traditionally, steel or concrete structures have been the go-to construction systems to meet the more stringent structural and mechanical requirements of these buildings. However, these carbon-intensive systems amplify the environmental impact from the operation of life science buildings, which generally consume more energy and resources than other commercial office buildings.
Our interdisciplinary team of architects, sustainability experts, and structural engineers has reimagined the structural system to make mass timber a more efficient and better-performing alternative to steel and concrete structures. To achieve this, we pursued two significant opportunities. Firstly, we developed a novel method of assembling cross-laminated timber (CLT) panels into I-beams that increases the efficiency of material use and provides a stiffer floor section. Secondly, we integrated clear paths for ducts and utilities directly into the CLT beams, resulting in a significant reduction in the interstitial depth and floor-to-floor height required.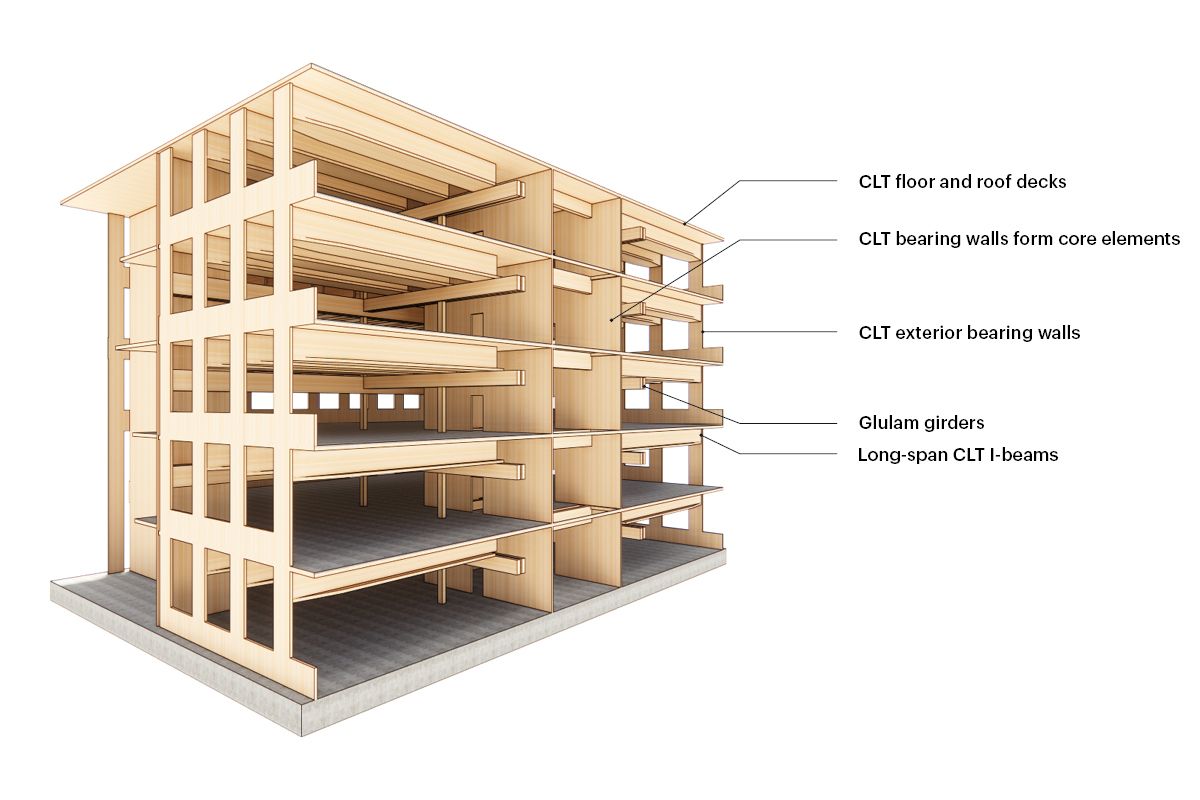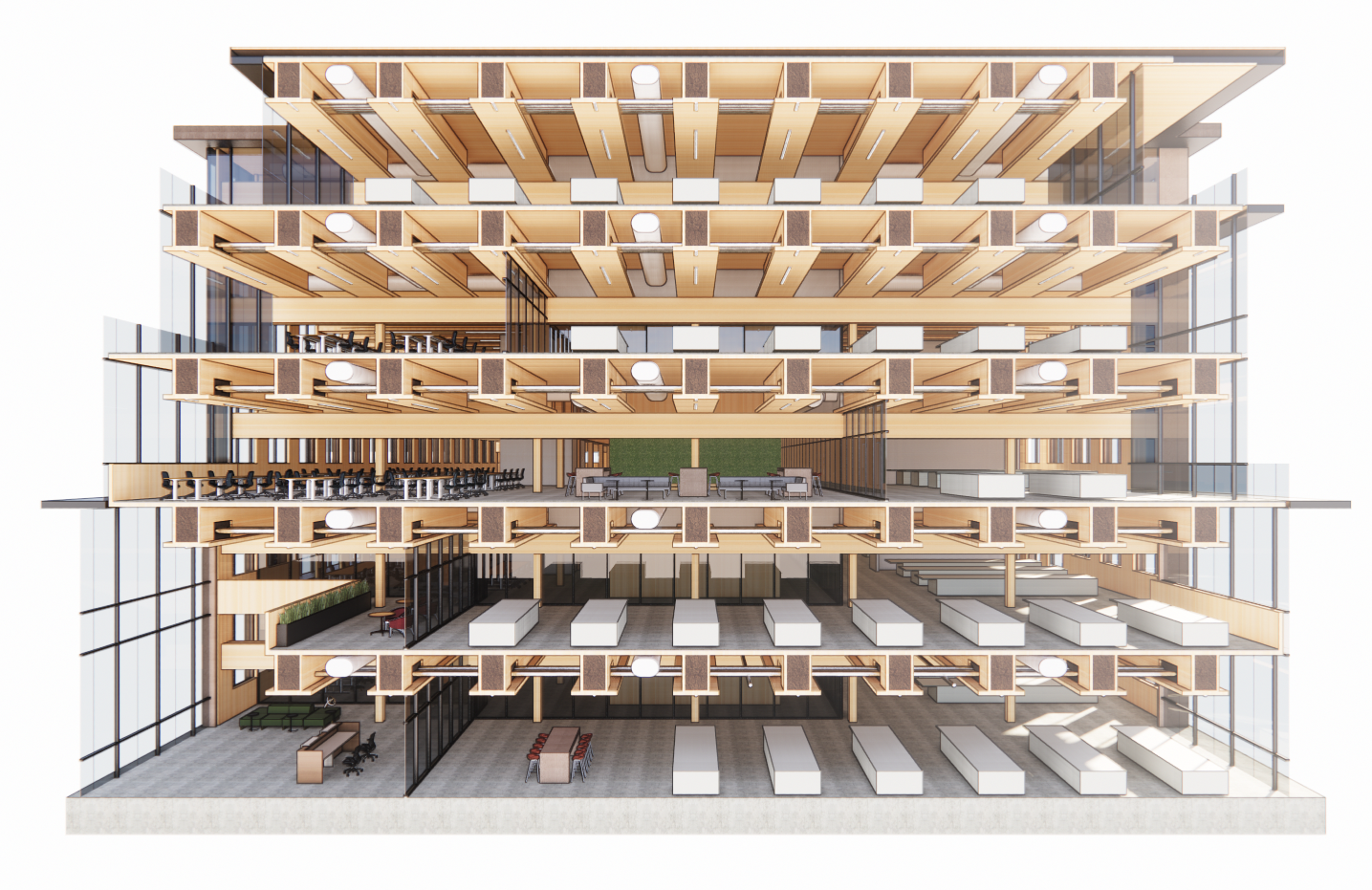 To demonstrate the practical application of our approach, we designed a prototype mass timber life science building, expanding our concept from a single structural bay to a complete building design. Using our most recent life science buildings as a basis, we established the ideal parameters for the prototype, including a five-story building with 35,000 square feet of floor plates, a centralized building core, offset exit stairs, and exterior balconies and decks. We created a complete schematic design that included building massing, facade design, test fit plans, and code analysis. Our prototype showcases how the structural system can accommodate laboratory benches and equipment, distribution systems, and other typical life science program requirements.
Our research has proved that using mass timber in life science buildings can have a significant impact on carbon reduction and sequestration in the building industry."
Kenny Hung AIA, LEED AP BD+C, WELL AP, Fitwel Amb
Our mass timber prototype has shown a remarkable reduction in emissions, with over a 70% decrease compared to a baseline concrete structure, based on A1 – A3 product stage LCA analysis. This success showcases the potential for mass timber to support a substantial reduction in our carbon footprint in life science buildings. Moving forward, we are eager to collaborate with builders to verify its constructability, evaluate its cost-effectiveness, and further develop the necessary tools to implement mass timber in real-world life science projects.