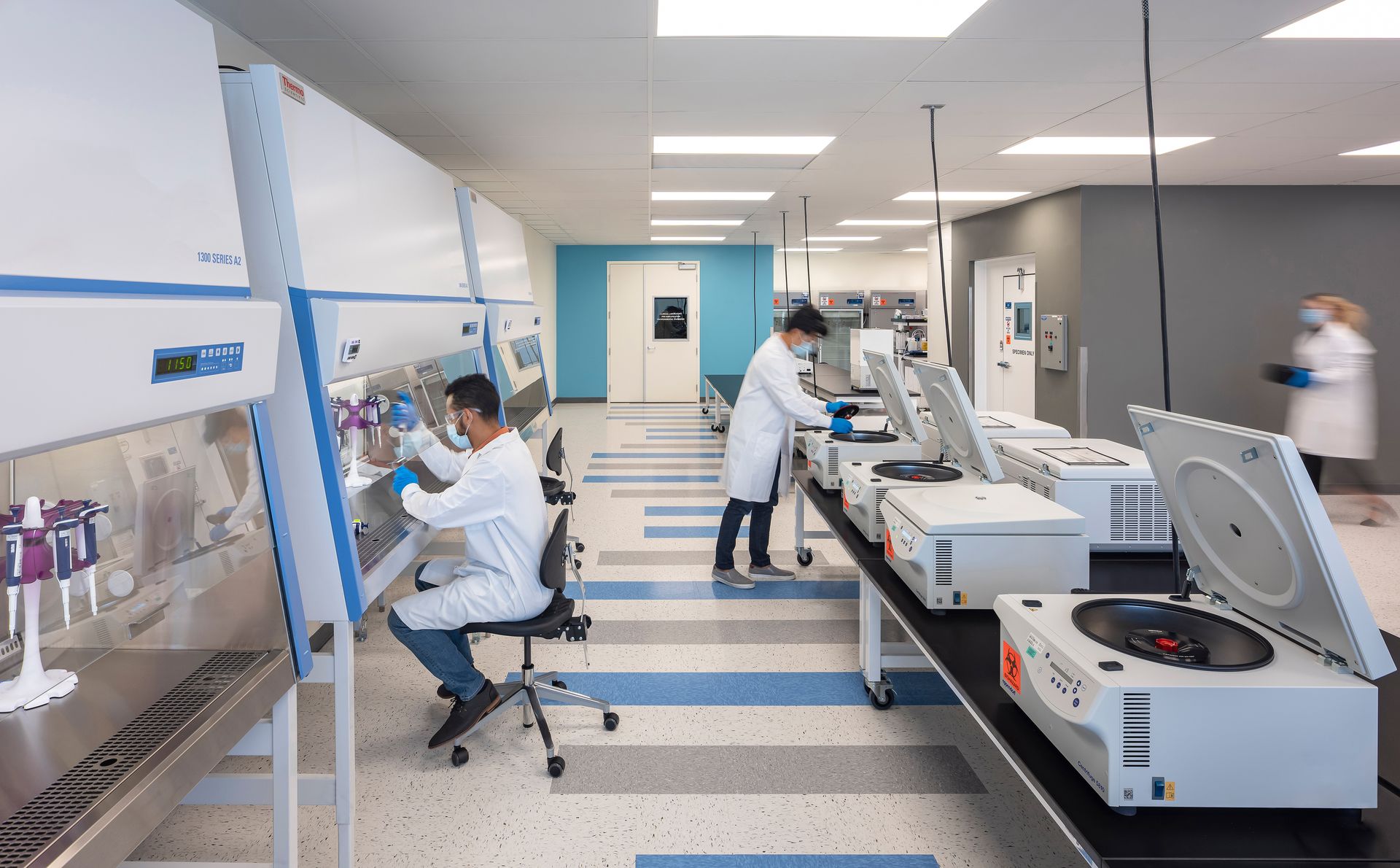 BillionToOne
Powerful Space, Powerful Mission
Founding Forward
With only a handful of people, BillionToOne—a precision diagnostics startup—started their business at a small incubator in Tarlton's Menlo Park Labs. It began to run clinical studies for its prenatal screening technology and saw positive results, leading to rapid growth in its hiring. After closing their Series A financing, they approached DES and Tarlton to create their workplace to support their growth. Yet, BillionToOne's culture was beginning to take shape, and their product plans were constantly changing, making it difficult or impossible to pinpoint their spatial needs.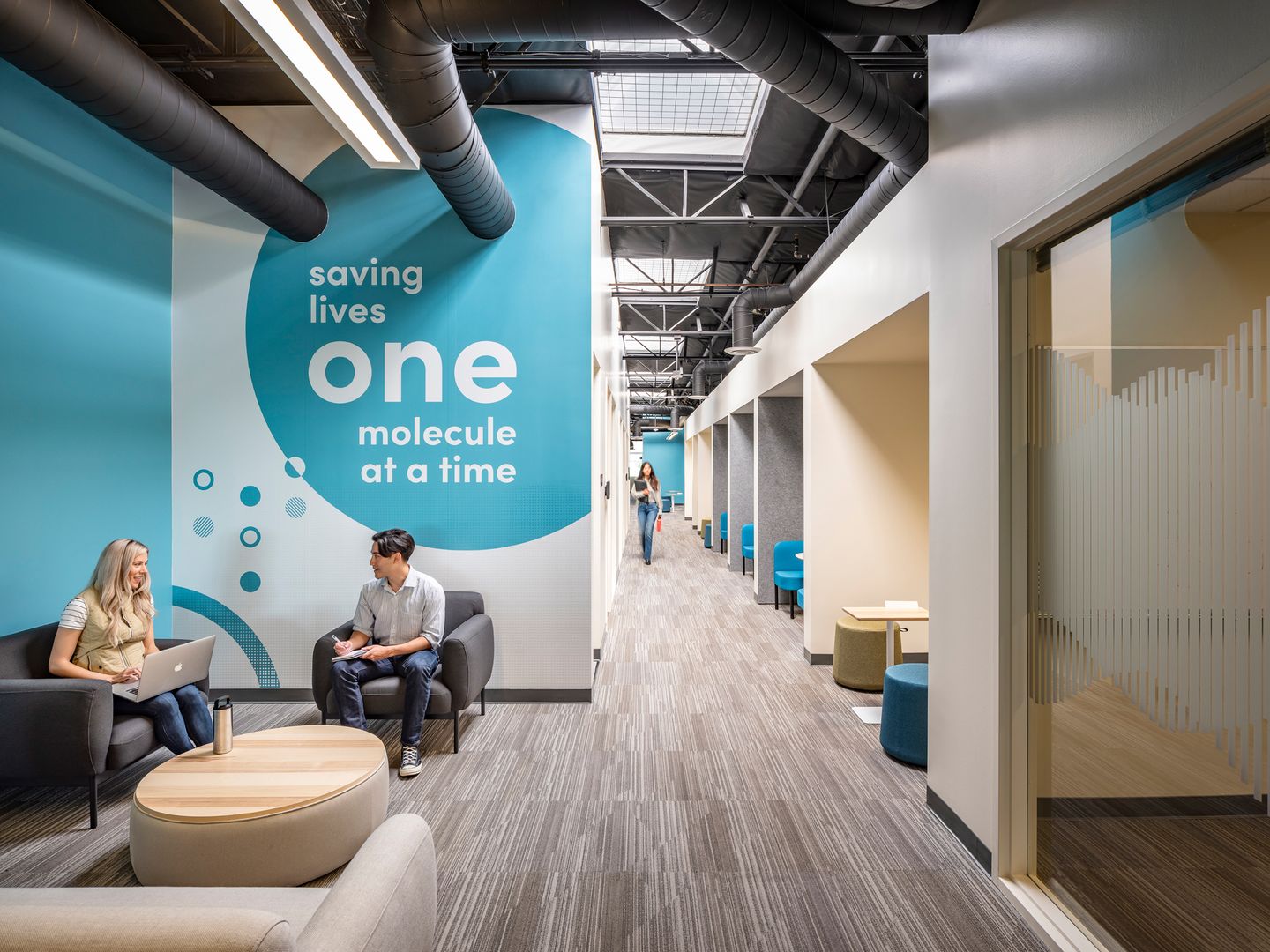 Flexibility at its Finest
Our process started by working with BillionToOne's leadership to understand their product plans and lab procedures. We also led a visioning exercise to know how they wanted to support the company's developing culture and employees' outside-the-lab work. It became clear that they needed both the office and lab spaces to be flexible in real-time and capable of being reconfigured as the company evolved and grew. So we designed the labs to be open and adaptable, with caster-based furniture and integrated ceiling service panels to provide for this. Office areas integrate a range of options for how employees work and collaborate, from private nooks to social lounges.
We leveraged the infrastructure of an existing break room to reduce costs. We then opened up and expanded the area to create a versatile communal hub to serve as both a gathering space for all-hands events and a multi-functional workspace.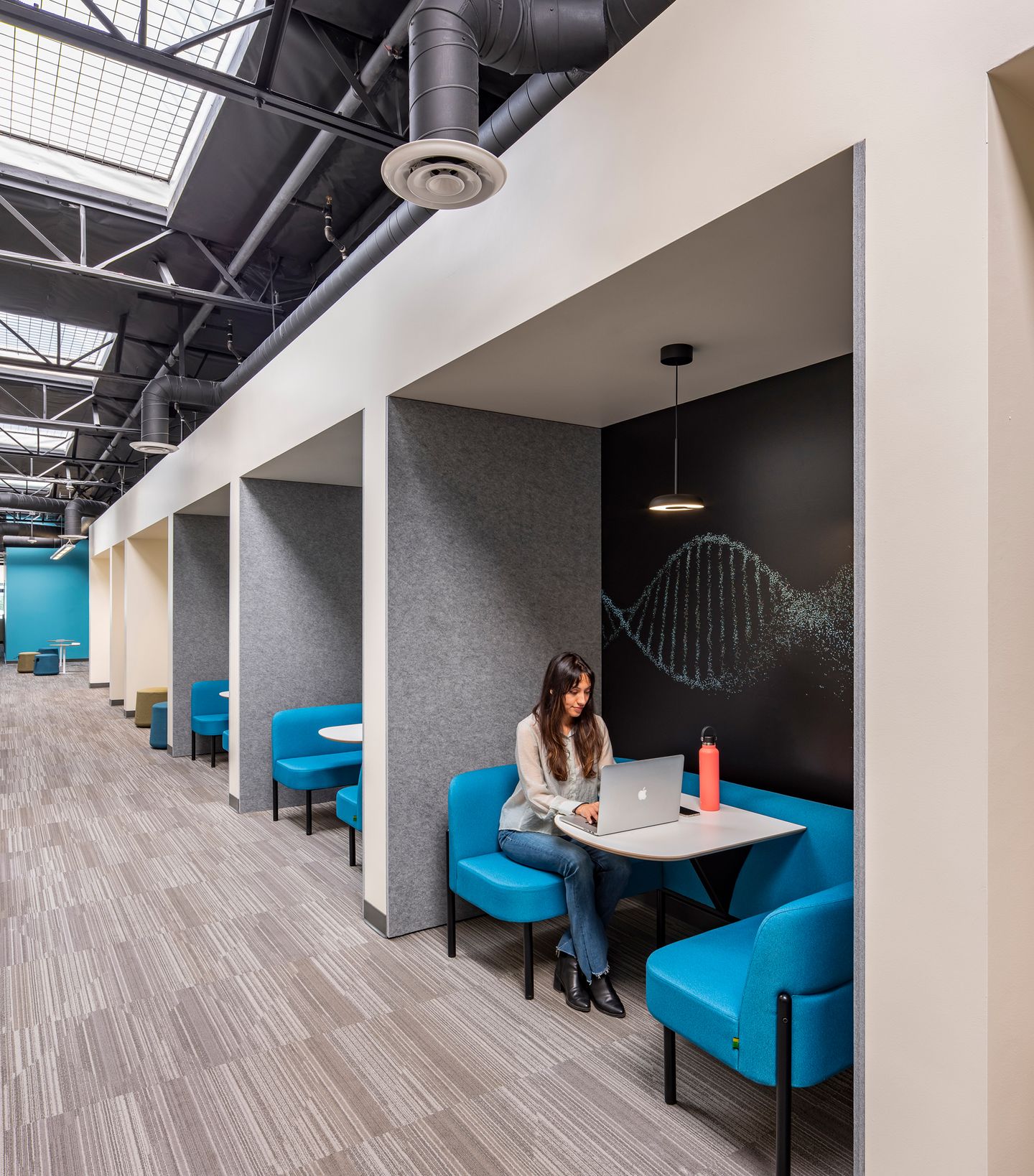 The underutilized office corridor was transformed into a functional workspace, allowing employees to work individually or in small groups.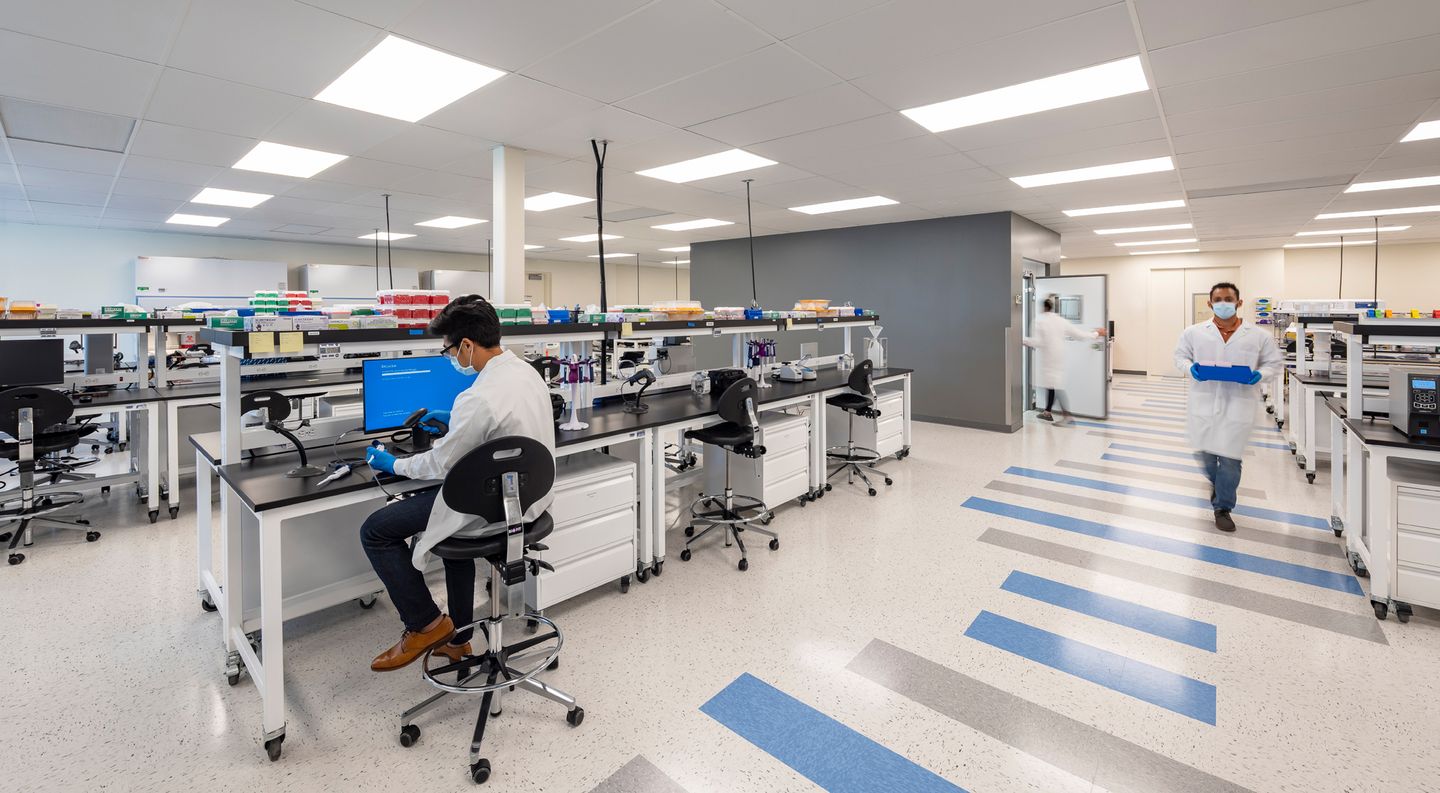 Zero, One, and Now, Two
BillionToOne's first Menlo Park workplace has been a catalyst for success, showing the importance of designing workspaces that can evolve with a company's changing needs. The adaptable labs and flexible design allowed BillionToOne to scale its operations swiftly, obtain a high-complexity CLIA license, and successfully commercialize its groundbreaking product, UNITY. With the success of this project, we are now designing a second workplace for them in Union City to support continued growth.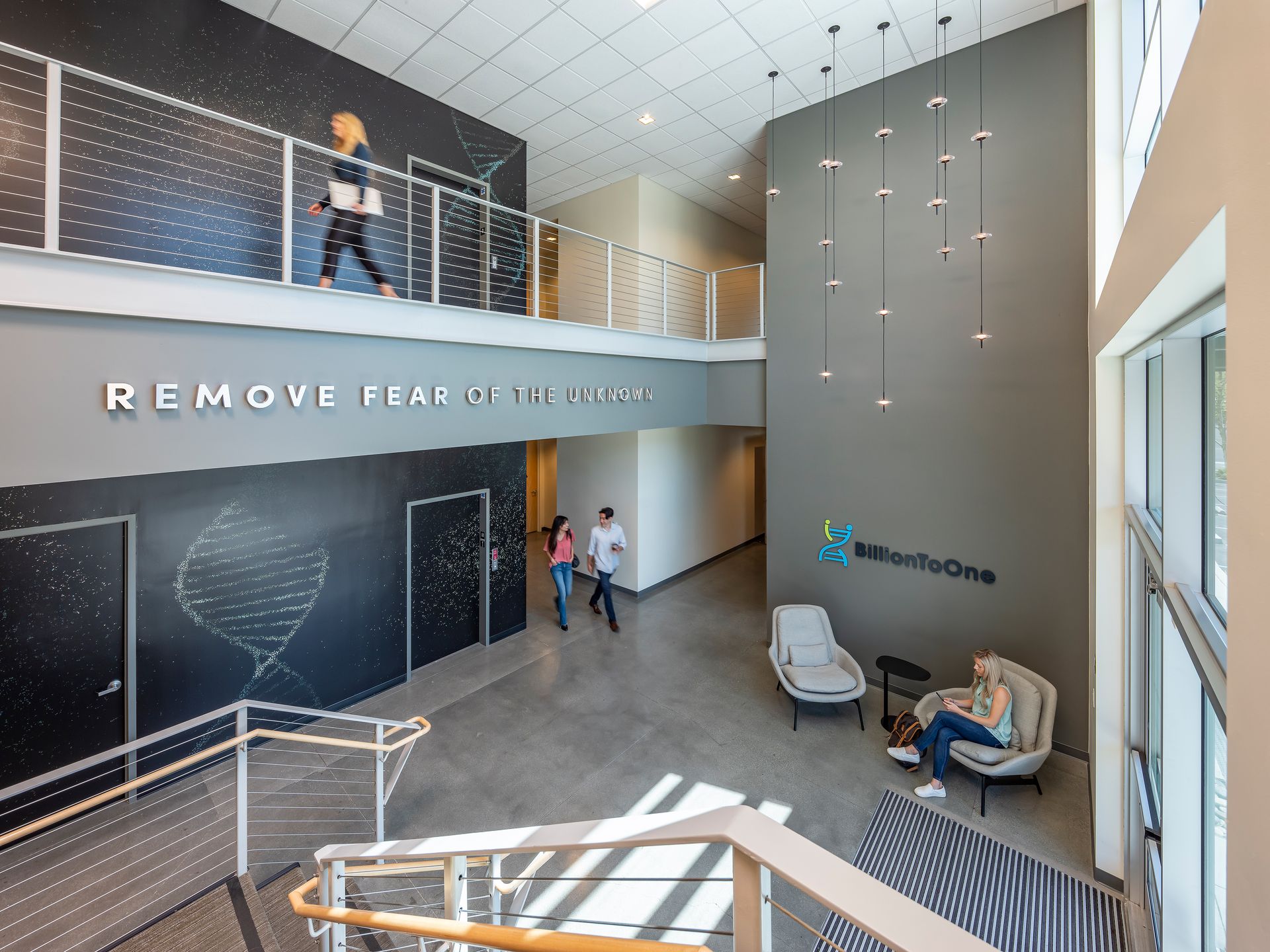 Key Info
Client

Tarlton Properties, Inc.

Services

Architecture
Interior Design
Landscape Architecture
Structural Engineering
The people behind the place
Elke MacGregor

Diana Rangel