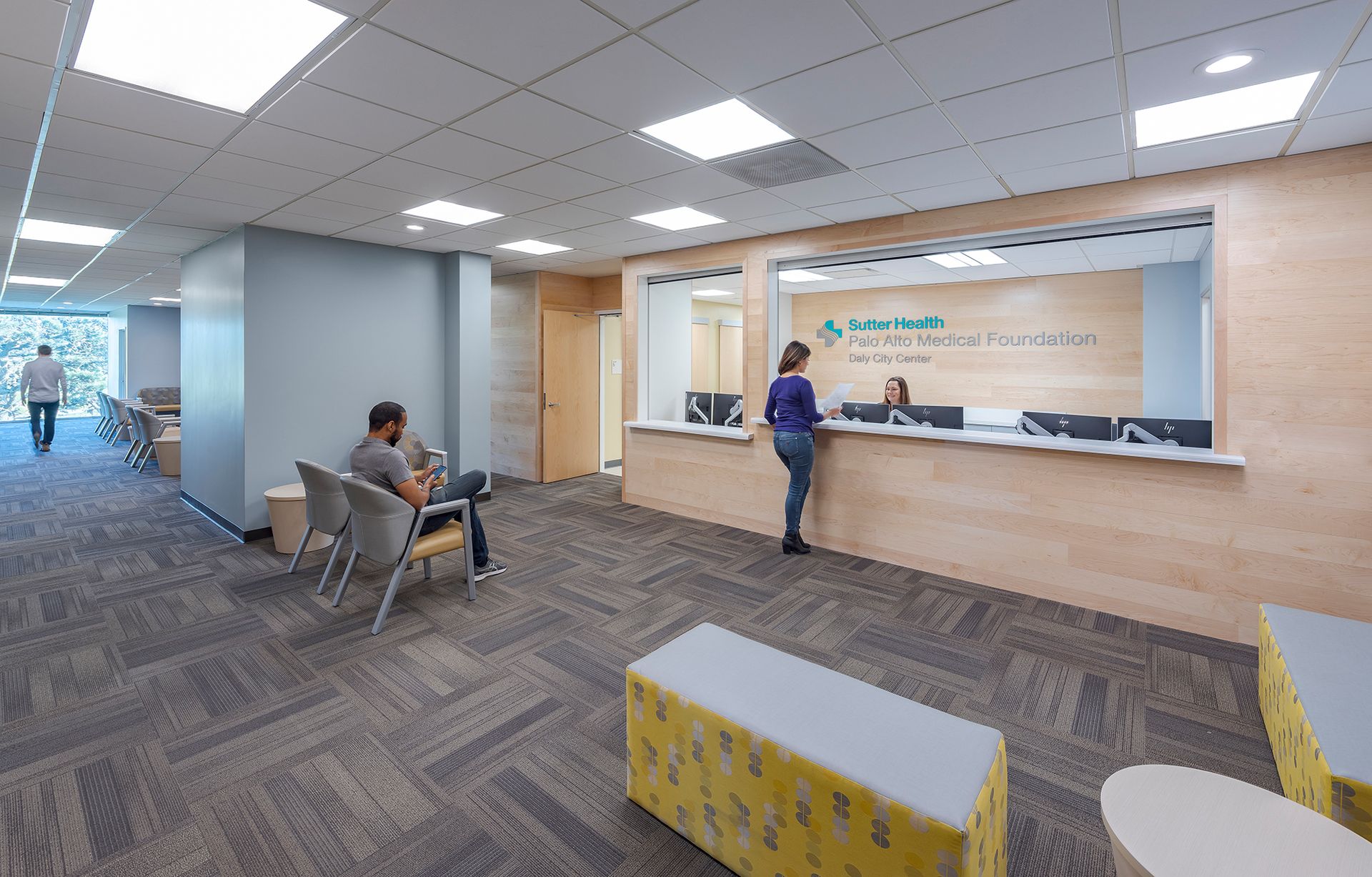 Sutter Daly City Center
Better Partnering, Better Caring
Aligning the Care Model and Plan
Sutter Health's Daly City Center provides a broad range of complimentary outpatient services within a three-level medical office building. To further improve their services, they sought to renovate an existing space for an expanded primary care clinic with two goals: patient-focused care and lean operations. However, they also needed to deliver within a fast timeline and guaranteed budget. That's where Boldt and DES stepped in as their design-build partner.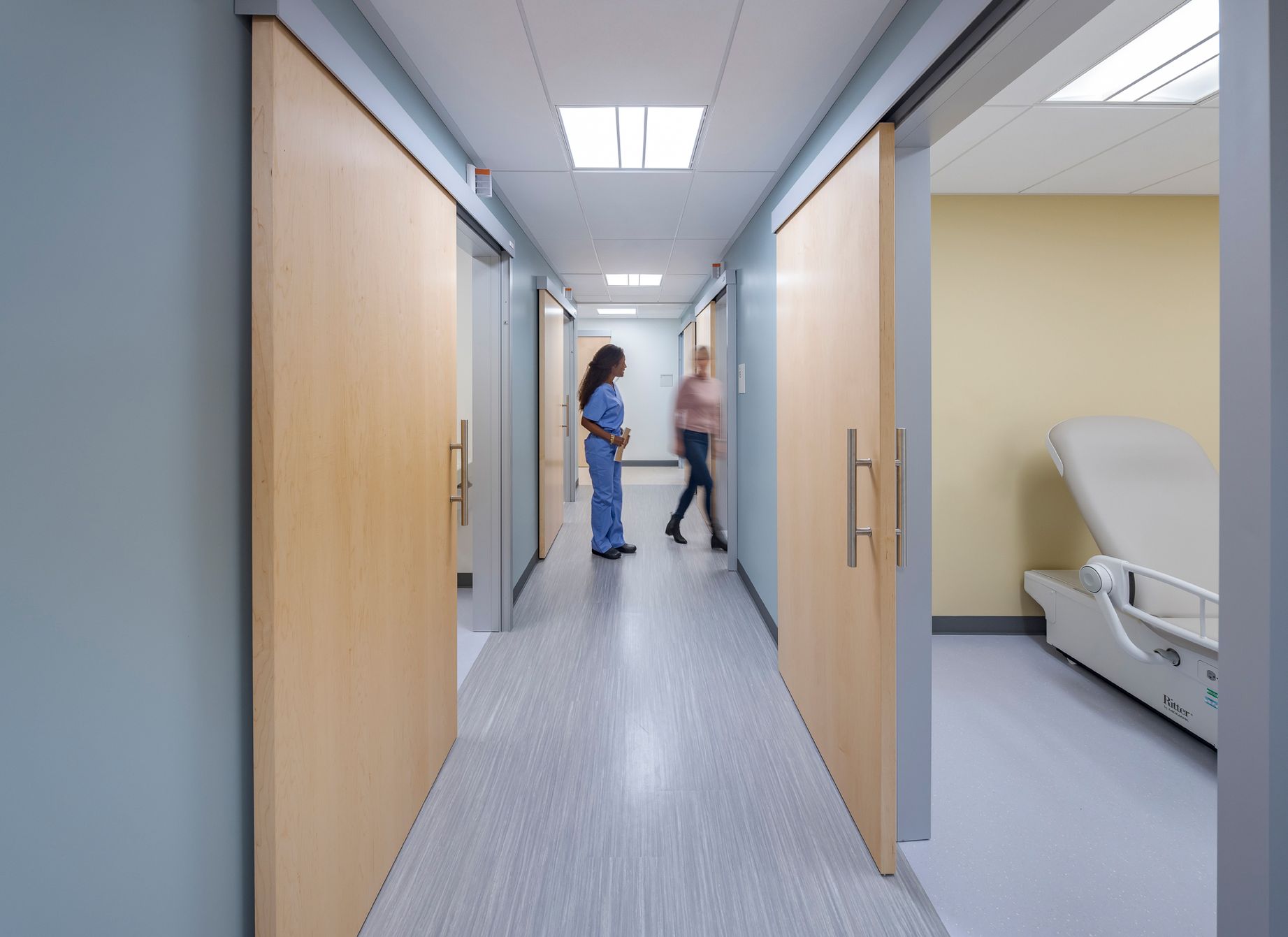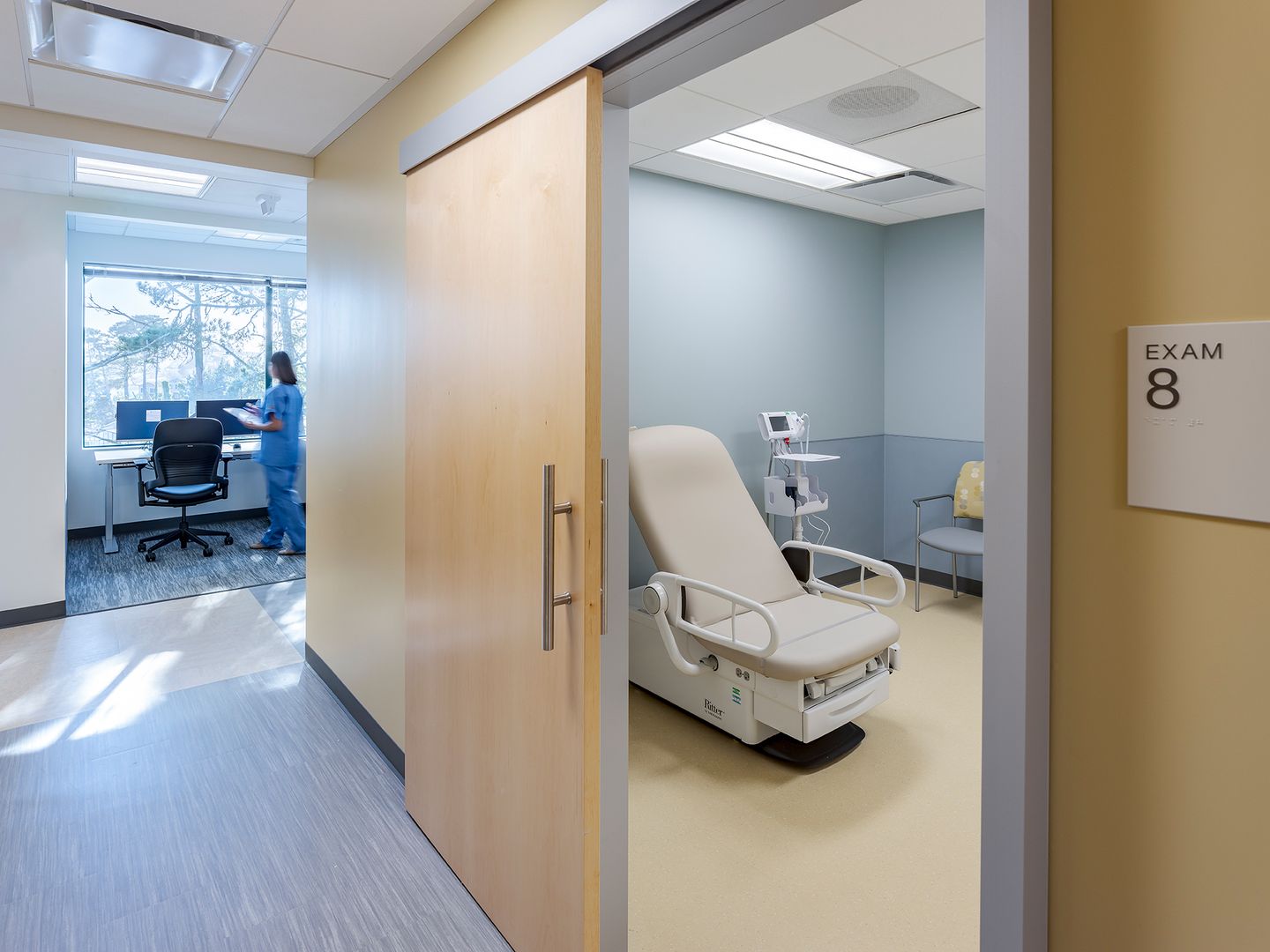 On-Stage, Off-Stage
Together, we aligned the care model, technology, and built environment to achieve the best outcomes for patients and staff. We began by developing a feasibility report with input from the owner, care, design, and construction stakeholders. 
With the space's linear nature, we saw an opportunity to organize the clinic in three horizontal zones with care teams along the rear of the clinic, clinical care (exam rooms) in the middle, and public areas in the front. This plan became the basis for the on-stage and off-stage concept, which separates patient and staff circulation and reduces travel distance for both parties, meeting in the central clinical care zone. We also integrated two clinical support spaces on each side of the clinic to improve staff and patient access.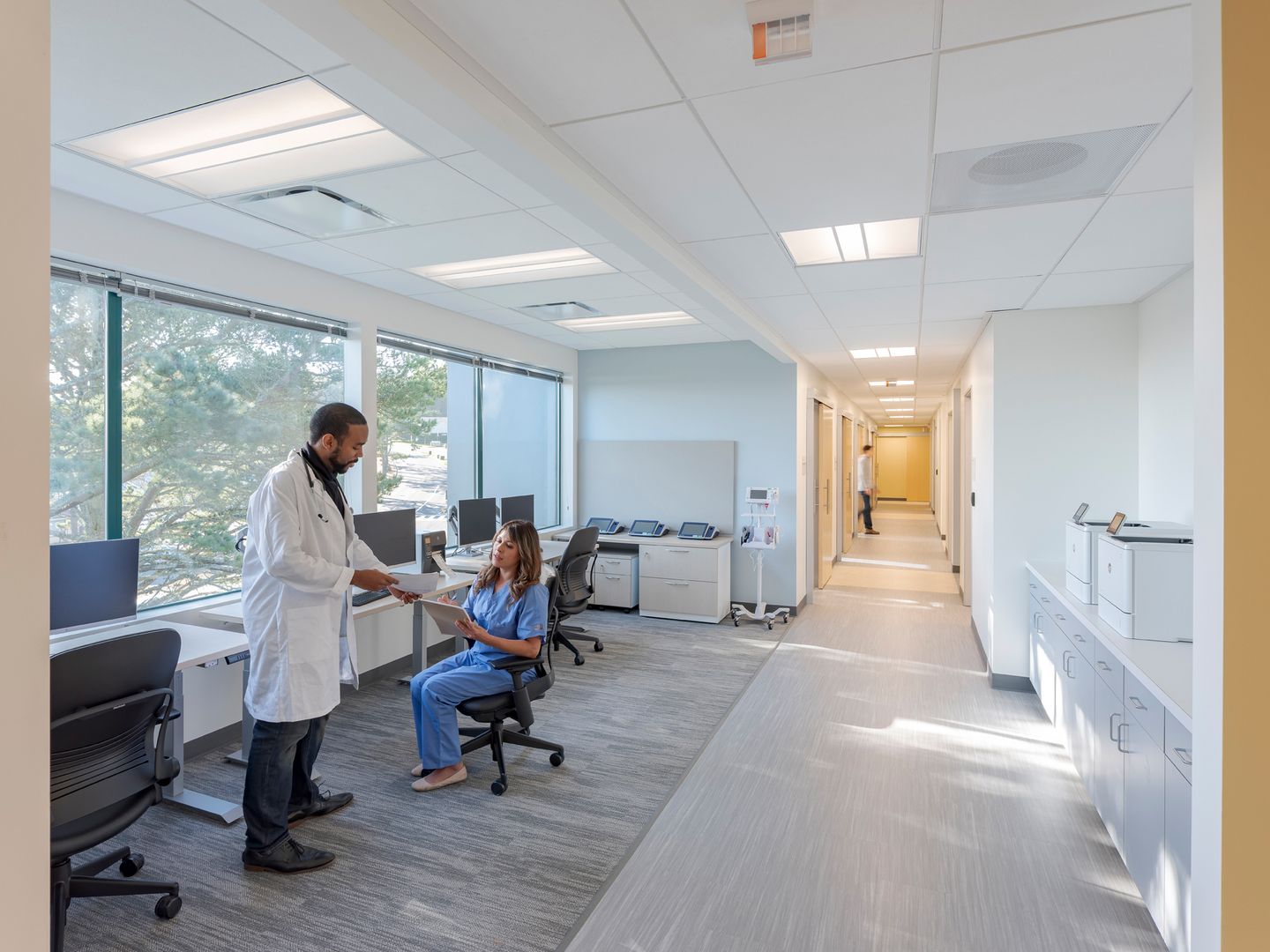 Staff areas are close to exam rooms and have direct back-of-house access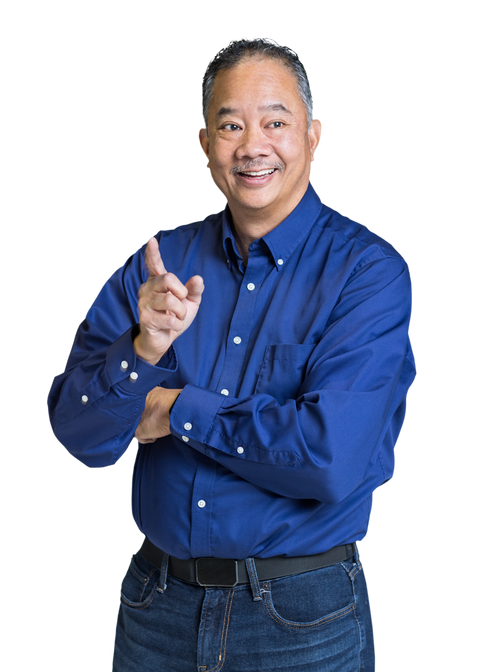 It was a truly collaborative effort to integrate the clinical drivers into the plan and deliver. It is so rewarding to hear how it has positively affected the patients and providers."
Dave Leong RA
Key Info
Services

Architecture
Interior Design
Structural Engineering
The people behind the place
Dave Leong

Priya Malhotra